MAXIVAN Catalog download We are launching the Newone Maxivan that offers convenience, safety and design with Newone's cutting edge technology in van extension. Spacious interior provides comfort and premium riding experience to maximum 15 passengers.
Maxivan Introduction
- Increased the maximum passenger capacity from 11 to 14 with Newone's limousine solution.
- Economically improved mobility for a large group of passengers.
- Spacious interior thanks to the high roof solution for more comfortable travel.
Vehicle features
Space and comfort
Enlarged interior and Increased number of seats can pursue multiple purposes in the most economic way.
Specialized for a group transport that's also required to be premium.
Extended vehicle with maximum passenger capacity yet still fits in most of parking lots.
Core values
Maintained the best riding quality.
Bus only lanes are available.
Enlarged interior and number of seats are customizable according to client's need.
Interior Rear View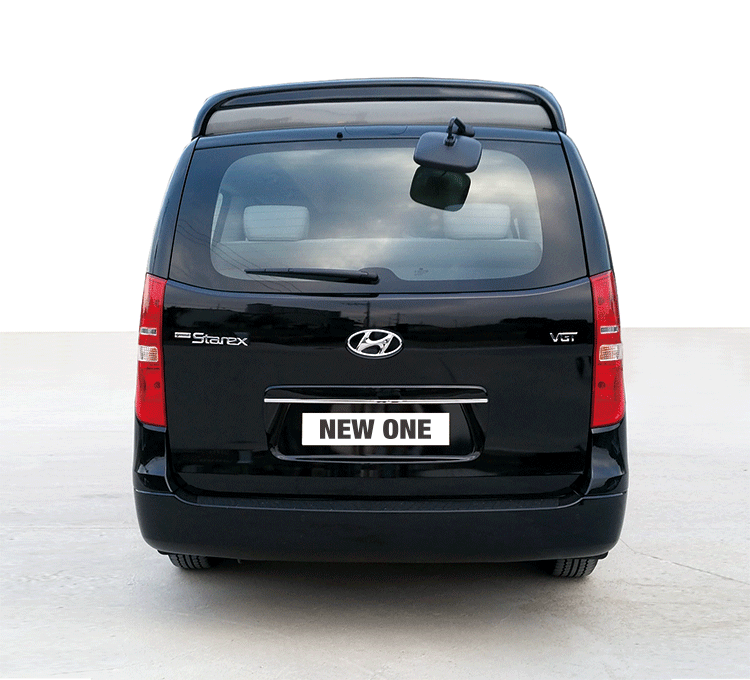 Product Specification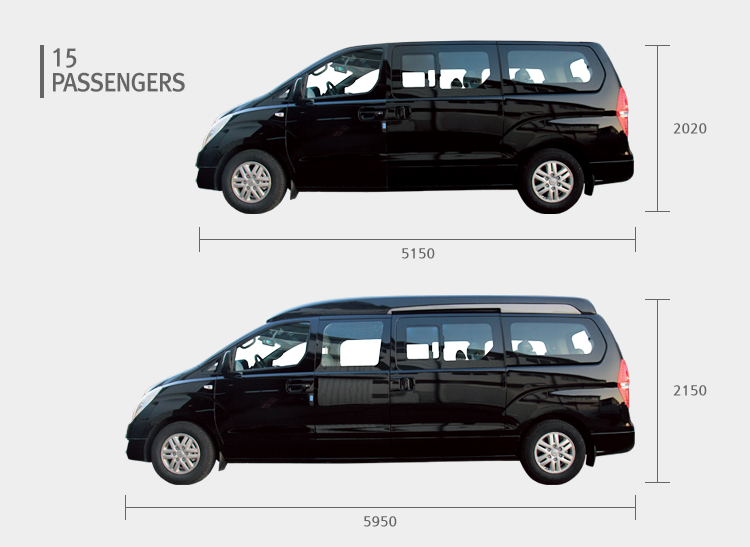 Vehicle safety test certificate - Certificate of safety test from Korea Ministry of Land, Transportation and Infrastructure.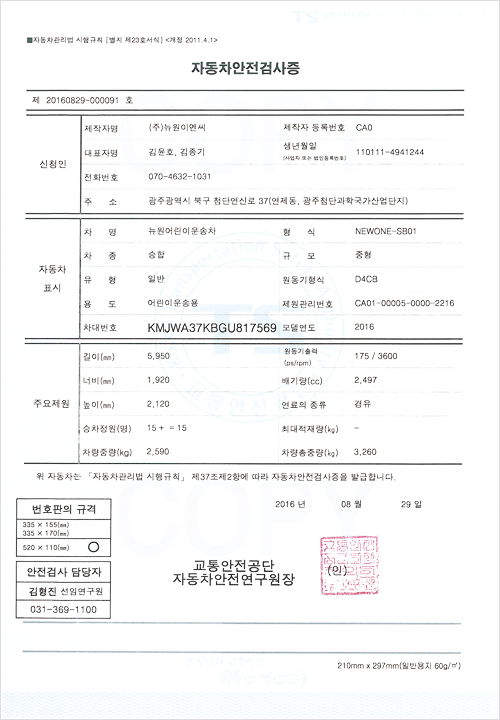 Safety Test